Amateur Astronomers
Fun with Active Astronomy.
Links.
Announcement
Webinar on Spectroscopy for Amateur Astronomers - 28 May, 2014, 6.30pm.

(Subject expert - Tom Field)
Spectroscopy is a very important branch of Science, which reveals many properties of any object by dispersing and studying the light coming from it. This has very important applications in Astronomy too. Through spectroscopy, we can study and find out many physical properties of the stars, galaxies etc. which cannot be studied at close range. It however remains a neglected branch as far as amateur astronomers are concerned.

IUCAA, in collaboration with Jyotirvidya Parisansthan, Pune, is hosting a special webinar for all Amateurs Astronomers who are interested in including Spectroscopy in their repertoire of skills. This will be a great opportunity to know how to get good results with spectroscopy done using amateur telescopes and some simple tools and software. This is planned on the 28th May, 2014. We hope that those invited will join in at IUCAA, 6.30pm. onwards.

To ensure the seriousness of the effort, the participation is by invitation. Please register online if you would like to attend... at this link - http://goo.gl/ciwGZp
(This is compulsory and last date is 25 May, 2014)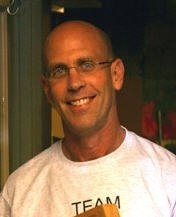 Tom Field will deliver this Webinar. He works at 'Field Tested Systems' and is a Contributing Editor at the Sky &amp Telescope magazine. Tom's article on spectroscopy appeared in the August 2011 issue. He's the author of the RSpec software (www.rspec-astro.com) which received their "Hot Product 2012" award. Tom is a popular speaker who has spoken at many different venues, including NEAF, the NEAF Imaging Conference, PATS, the Winter Star Party, the Advanced Imaging Conference, SCAE, and others. His enthusiastic style is lively and engaging. He promises to open the door for you to this fascinating field!